Reduce your costs and prevent waste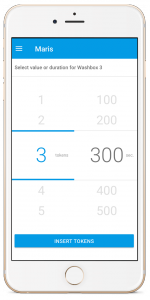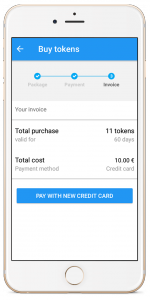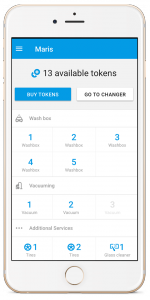 Average car wash uses metal tokens, magnetic keys or coins for its services. A wide array of companies are directly or indirectly incorporating new smartphone applications and hence continually enhancing their features to wholly new levels. New car wash business model with Ready2Wash smartphone app can completely replace metal tokens and magnetic keys with digital tokens.
BENEFITS
With digital tokens, car wash owners reduce costs for the purchase of metal tokens and magnetic keys, prevent waste of resources that arise when users lose metal tokens and reduce the possibility of abuse (copying and reselling).
TYPES
Global digital tokens – can be used on any car wash in Ready2Wash system.
Local digital tokens – can be used only on specific car wash.
FEATURES
Various payment methods (cash or cashless) are available. Credit card payment is secured to the highest safety standards. We use a special process of identifying users, 3D Secure (Verified by Visa and MasterCard Secure Code) system, which provides additional protection. The end user can buy digital tokens on R2W kiosk, R2W smartphone app or by request. The end user can spend digital tokens as same as the real ones. Inserted digital tokens to smartphone applications are also displayed on the mobile screen and screen in a box for washing.
GLOBAL DIGITAL TOKENS – R2W TOKENS
Global Digital R2W tokens can be used on any car wash in R2W network. There is only one type of global digital token, R2W tokens.
WHAT IT MEANS TO END USERS
The user buys the digital tokens through an application for smartphones, using one of the available methods of cashless payment. Legal entities can buy these tokens by the request to the company Ready2Wash s.r.o.
For each state there is special price of global digital tokens, depending on the price list established for that specific country.
LOCAL DIGITAL TOKENS – YOUR TOKENS
Local digital tokens may be used at only certain car wash in the Ready2Wash network. Each car wash may have its own digital tokens.
WHAT IT MEANS TO END USERS
End users can purchase local digital tokens on the change machine (with R2H module) or by the request addressed to the car wash. In this case, the customer pays a digital token to the car wash where he is located, receives digital tokens to his R2W account and uses them for services (on that car wash).