Real time financial reports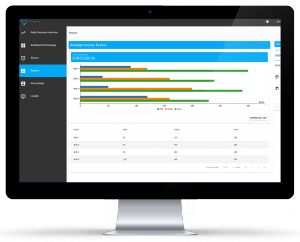 Specially designed, easily approaching dashboard gives you reports about your income. At every moment you can check your income for every station you have, also you have reports of sales history. This helps you to plan your further activities.
AVAILABLE REPORTS
Daily finance overview
Total income by date
Total used tokens by date
Total income from R2W tokens by date
Average income by hour
Average income by day of week
Spending by bay
Loyalty campaign reports
Total changer income by date
Total income POS (with Ready2Pay)
MONITOR AND MANAGE LOYALTY CAMPAIGNS
Dashboard gives you full review of all current and previous loyalty campaigns, user groups and notifications sent to your customers.
From the one place you can create and edit new groups, campaigns and notifications.