Your car wash, just a click away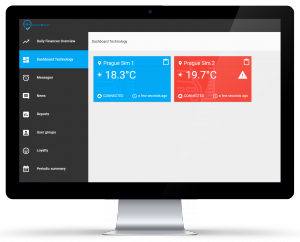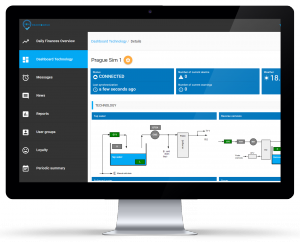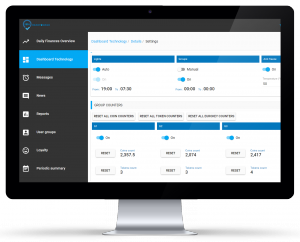 READY2WASH DASHBOARD helps you manage multiple stations from any location. Monitor all your work processes, malfunctions and services. You can control work processes, turn of or turn on some features, track weather forecast and react on time if there is any problem.
DASHBOARD gives you sales history, visits frequency and customer behavior detailed reports. Create new business strategy and make better decisions based on real time data.
TECHNOLOGY
Car wash owner has approach to all car wash stations from one dashboard. All available car wash stations are listed with the brief summary that includes: name of the station, real-time temperature, connection to Ready2Wash system status and time of last status change. With the simple click user chooses one station for full monitoring and management.
MONITORING PER CAR WASH STATION
Graphic review of technology process gives you ability to monitor every unit, turn them on/off and shows boilers and filters working hours.
Detailed status report: Every box, vacuum cleaner, tyre cleaner or any other unit is shown with total working hours and unit service period.
ALARMS (MESSAGES) Full specification of technical errors with date, time and station is shown on Message panel. In this panel user can also see acknowledge status of errors such as missing voltage, high pressure pump, filter fault, heater error etc.
MANAGEMENT PER CAR WASH STATION
Manage your Carwash online. Technology settings screen allows you to manage your Carwash anytime anywhere. It gives you full control over your PLC.
Technology settings screen allows you to manage your car wash anytime anywhere.
It gives you full control over your PLC:
 Turn On/Off lights, groups, anti freeze
 Reset coin/token/eurokey counters
 Reset counters per group
 Turn on/off each group
 Set up values for doser, reverse osmosis
TWO USER ACCESS LEVELS
The board is designed for two users access levels.
SUPERADMIN has full system overview – for owners.
TECHADMIN has limited financial overview – for operator managers.